In India, today also it's very difficult for some women to stepped out of home and do some job. Still, there are many women who stepped out to build up their carrier. Indian women today are not less than men in any field.Today we are informing you about some female journalists of India.




Writing or covering news is not as easy a feat as we think it may be. There are a lot of factors involved while covering a news piece, either in print or digital. However, there are certain female personalities in the Indian Journalism world that cross all obstacles and barriers and come up with a way to deliver the news to India and the rest of world with utmost honesty.
We are bringing to you female journalists who've changed the face of Indian Journalism in the last decade or so.
• Barkha Dutt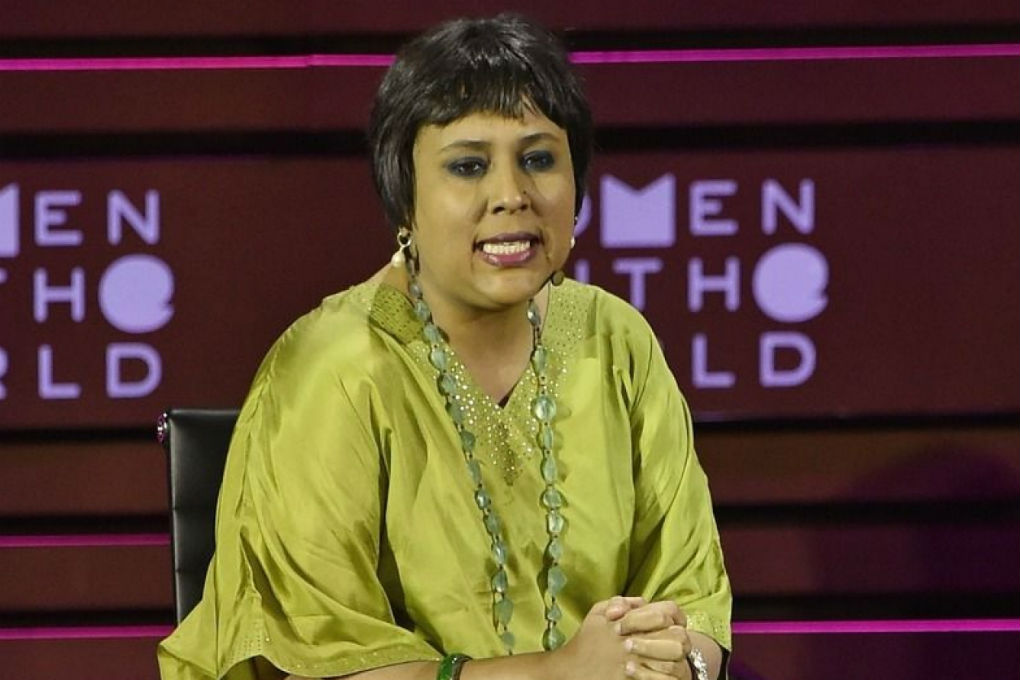 She was born in New Delhi. Her father S.P.Dutt, was an Air India officer and mother Prabha Dutt, was a well known journalist with the Hindustan Times. Barkha credits her journalistic skills to her mother, a pioneer among women journalists in India. Her younger sister, Bahar Dutt, is also a TV journalist working for CNN IBN.
Barkha graduated from St. Stephen's College, Delhi with a degree in English literature . She received a Master's in Mass communications from Jamia Millia Islamia mass communication research centre, New Delhi.
Barkha Dutt became the face of Indian journalism with her front line war reporting during the Kargil War of 1999. She hosted two of the most watched news show on Indian Television, "we the people" and "The Buck Stops Here". Apart from winning so many accolades and awards she had a fair bit of criticism come her ways as well due to some of the news and reports she covered on national television. However, she still retains her position as one of the most influential and inspiring journalists in India.
Awards
• In 2008, she was awarded Padma shri, a civilian honour, for her coverage of the 2004 tsunami.
• She was recipient of the C H Mohammed Koya National Journalism Award in 2009.
• She received the Commonwealth BROADCASTING association award for Journalist of the year 2007.
• She was awarded Best TV News Anchor for her programme " we the people" at the first Indian News Television Awards
in 2007.
• In 2000, she was awarded the Chameli Devi Jain Award for Outstanding Women Mediaperson.
• Anjana Om Kashyap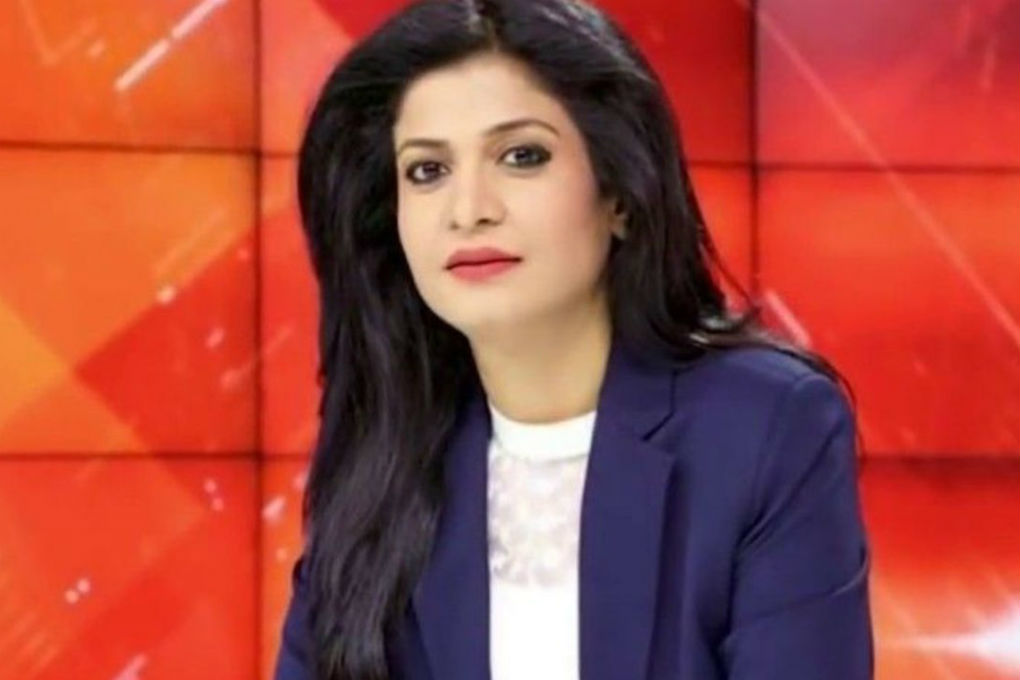 Anjana Om Kashyap was born on 12 June 1975 in Ranchi. Her father Om Prakash was a doctor on short Service commission with Indian Army. Anjana is married to Mangesh Kashyap, an IPS officer and has one son and one daughter. She met Mangesh in her college days and they grew close to each other.




She did her schooling from Loreto Convent School, Ranchi and pursue Botany from Daulat Ram College, DELHI university. She did her masters in social work from the Delhi School of Social works. She did a diploma Course in Journalism from Jamia Millia Islamia, New Delhi.
Anjana started her career as a Journalist in 2003 with the show "Ankhon Dekhi" on Doordarshan. In the same year, she resigned from her position in Doordarshan and joined Zee News. She worked there as the desk job holder for about five years and then joined News 24 as an anchor in 2007. In News 24, she hosted the debate show "Do Tuk" and gained wide popularity for her neutral and unbiased attitude toward everyone. Thereafter, she joined ABP News for a while before moving to Aaj Tak where she hosts debate shows like "Rajtilak" and " Dilli Ke Dil Mein Kya Hai."
Anjana was trolled on twitter for exhibiting a faux past during the opening of her flagship show "Halla Bol"on Aaj Tak. It happened that she almost suffixed 'Modi' to her name instead of Kashyap after which there was a chain of Twitteratis trolling her on the social media.She means a salary of around INR 1 crore per year.
Awards
• Best reporter of the year in National Television Awards.
• Best Anchor by ITA in 2014.
• Best Anchor by ENBA awards in 2015.
• Best Anchor by IMWA awards in 2015.
• Award for Excellence in Journalism by PHD Chamber of Commerce and Industry.
Mayanti Langer Binny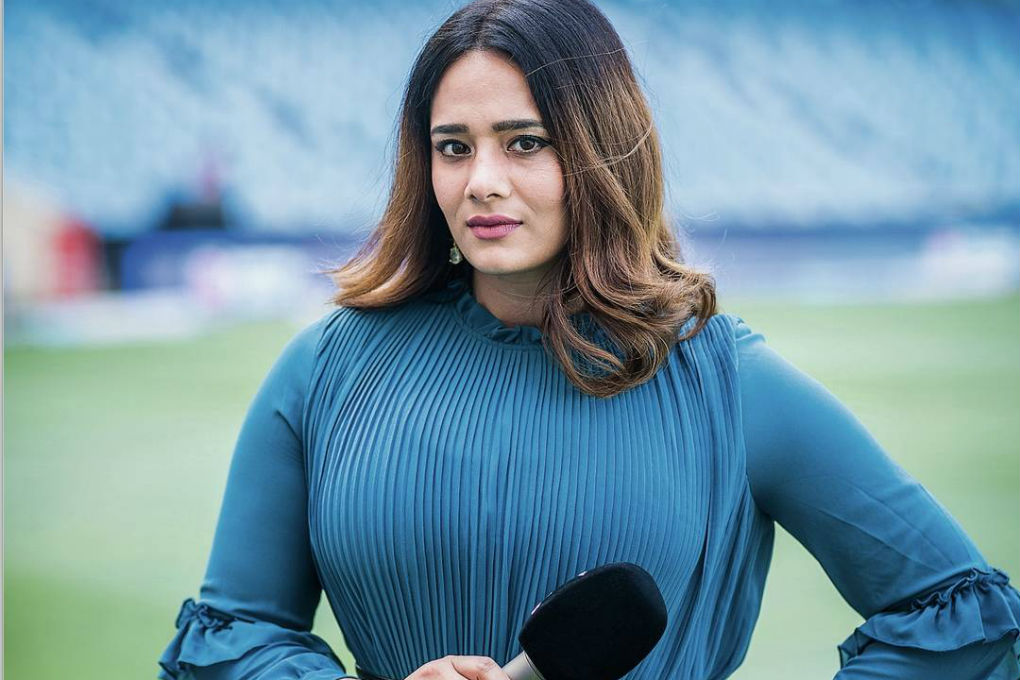 Mayanti is a renowned sports anchor and journalist. Due to her in depth knowledge of different games and beautiful ways of anchoring, she receives many contracts from different sports channels every year.
Mayanti Langer Binny or Maya was born on 8 February 1985 in Delhi, India. She belong to a Christian family in which her father Sanjiv Langer is an Indian Army Personnel and mother Preminda Langer is a teacher.




She met her husband cricketer Stuart Binny, some of the former Indian Cricketer Roger Binny, at the sports event in 2012, and after dating for around 6months, they got married in the same year. She is 4 months older that Stuart and living a happy married life with him.
Mayanti is graduated in Arts from the Hindu College in New Delhi. After graduation, she was pursuing the masters in arts. At this time, officials of Zee Sports came to know about her through the Indian Young Soccer Association ( IYSA) league in Delhi, that she used to run a few years ago, and they called her for an audition. After being selected and successful performance, she continued her journey in this field.
Till now, she has hosted various tournaments:
• 2010 Commonwealth Games
• 2010 FIFA World Cup
• 2011 Cricket World Cup
• First Indian Super League in 2014
• 2015 ICC Cricket world cup.
She has hosted 6 World Cups across 3 different spots successfully. She has also worked as an associate producer of a football show that she used to anchor for Zee Sports.