Today's women are mirthful, exuberant, fearless, and ambitious. Today's women don't wait for validation, today's women are free to Express and execute their decisions. Today's women are the women of the future.
India is a land of vivid food culture and we Indians live for delicious delicacies. Indian kitchens are highly dominated by women.
Here is the list of top Indian women chefs who have changed the history and created a new era in the cooking business:
Bani Nanda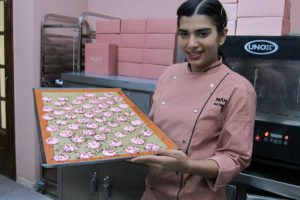 Experimenting with desserts can be risky, but Bani Nanda probably wouldn't have got where she is today by playing it safe.
Bani Nanda is a cake culinary specialist and the proprietor at Miam Patisserie. The founder of Miam is a visionary, party queen and dog lover.
She had an exciting journey, having graduated from Le Cordon Bleu in Paris and then worked as a party chef in The Oberoi before start her own bakery at 25. The idea of opening Miam Patisserie was to bring a bit of Paris to Delhi- making people crave for some mouth watering entrees and learn about the high quality produce and design.
Instagram:https://www.instagram.com/miampatisserie/
Anahita Dhondy
Anahita Dhondy is the Chef Manager at the famous Bombay Irani Cafe and Bar, SodabottleOpenerWala, Cyber Hub Gurugram. After studying at IHM-Aurangabad, Dhondy worked in four hotels in three cities before she went to pursue the dream of graduating from Le Cordin Blue.
Her career went to another level as she introduced the best of the Parsi cuisine through SodaBottleOpenerWala creating a whole new trend around the best restaurant chains in the country.




As a child, she saw her mother running her catering business, which inspired her for this profession. She won 'The Young Chef' award, Times Food Award and the Hospitality Sector 'Indian of the year's title.
Instagram: https://www.instagram.com/anahitadhondy/
Website: http://www.anahitadhondy.com/
Ritu Dalmia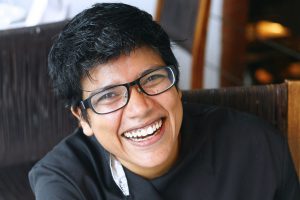 Born in Kolkatta in 1973 in a Marwari business family, Ritu Dalmai is an Indian celebrity chef and restaurateur. Her love for Italian Cuisine led her to start her first restaurant in Delhi called Mezzaluna, which closed after three years. Later she started working as a head chef for restaurant called "Cafe Diva" in Delhi.
She started hosting TV cookery show, "Italian Khana" for NDTV Good Times for three seasons, and published her first cookbook by the same name in 2009. She has also been a consulting chef with Divattra, the spa restaurant at 'Ashok Hotel', Delhi.
She has been awarded the Order of the Star of Italian Solidarity by Government of Italy in December 2011.
Instagram: https://www.instagran.com/ritudal/
Website: http://divarestaurants.com/cafe-diva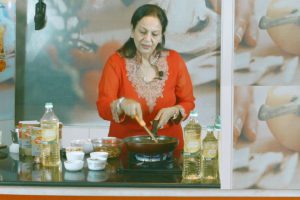 Nita Mehta is an Indian celebrity chef, author, restaurateur and media personality, known for her cookbooks, cooking classes and as a celebrity judge on cooking based television shows.




She founded largest Indian publishing house catering to cookbooks. She is true business woman who has several food venture. She has her cooking classes, she got several recognitions and awards for her books and she has been a TV host. She is also known for making an easy recipe into a very delicious one.
She was awarded as Best Asian Cookbook Award for Flavours of Indian Cooking at the World Cookbook Fair in Paris in 1999.
https://www.nitamehta.com/