Indian women have marked their name in each field, whether it is science, cooking, finance or any. Women are no longer less than men in any field.




India has copious of indigenous as well as international salon chains. This is because we have best beautician in India.
Beauticians today also known as make-up artist, have magic in their hands, they just change the person by their make-up arts.
Here we are listing the best makeup artists of India, from all parts.
• Shahnaz Husain
Born Shahnaz beg is the daughter of Justice Nasir Ullah Beg, a former Chief Justice of the Allahabad High Court and Sayeeda Begum. Shahnaz studied at St. Mary's, Allahabad. She married at an early age to Nasir Hussain with whom she has two children.
Nasir died in 1999 of cardiac arrest. Their son, Sameer Hussain was a rapper, who committed suicide in Patna in 2008 and their daughter Nelofar Currimbhoy is taking her legacy forward. Nelofar is also the author of Shahnaz Hussain' biography "Flame".
Shahnaz studied Ayurveda in Iran. She then completed her training in cosmetic therapy and cosmetology from leading institutions of West. She returned to India and started and started women's world in New Delhi at her home.
Shahnaz Hussain is the founder, chairperson and managing director of The Shahnaz Husain Group of India. She was invited by Harvard Business School to speak on her success story of establishing an international brand without commercial advertising and had also become a Harvard Case Study which is included in its curriculum.
She has walked the red carpet at the Cannes Film Festival and Spoke at the House of Lords and House of Commons in the prestigious of British Parliament.
Social responsibility
Shahnaz Husain has empowered the physically challenged through her free beauty training courses.She has also written a beauty book, which has been put into Braille.




Her beauty academy has trained and certified over 40,000 under-privileged women, distributing tool kits for home-based businesses.
Awards
1. In 1985, she was outstanding woman Entrepreneur from FICCI.
2. In 1996, she got International award for "World's Greatest Entrepreneur" from Success, the prestigious U.S.
business magazine, becoming the first woman to receive the award in 105 years.
3. In 2006, she got Padma Shri Award, president by President of India.
4. In 2009, Leonardo day Vinci Diamond Award by International Biographical Centre at WASHINGTON DC.
5. In 2011, Lifetime Leadership Achievement Award at the 2and Annual Women in Leadership (WIL) Forum.
6. In 2017, she was awarded by "Woman Super Achiever" in Mumbai, sponsored by Femina.
7. In 2017, she got Ayurveda INNOVATION award from Suryadatta Group, Pune.
References
International Acclaim of Ayurveda Herbal Beauty. By CSR VISION
Ambika was born to a cashew exporter Gopinath Pillai and Santha Gopinath Pillai in Kollam, Kerala. Her childhood was luxurious. At the age of 17 she was married to Surendra Nath and moved to Kolkata, but things didn't turn out the way she had desired, so she leave him. They have one daughter Kavitha. Later Ambika married Rakesh in 1993 but to his heavy drinking and gambling she left him. She lives in New Delhi but frequently travels to Trivandrum and Kochi.
Ambika Pillai is a hairstylist and makeup artist in the fashion industry. She started her career as a hair stylist and moved on to Make up. When Ambika started her first salon it was called Visions by Ambika. She later decided to develop it as brand. At present Ambika Pillai is a brand itself. Her work regularly appears in advertising camp, catwalks shows, fashion films and editorials.
Ambika Judge two Television show:
1. Midukki (Mazhavil Manorama)
2. Malayali Veetamma (Flowers TV)
Awards
• Kingfisher Fashion Award for best Hair designer of the year in 2000.
• Zee Idea Fashion Awards for Best Hair Stylist and make up of the year in 2006
• Bharat Nirman Super Achievers Award in 2007
• Cosmopolitan Fun Fearless Female Awards for Best hair and Makeup artist in 2009
• In 2011, Vogue Best Makeup Artist Award.
Reference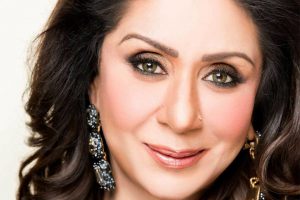 Vandana Luthra was born in New Delhi in 1958. Her father was a mechanical engineer and mother ran a charitable yoga trust. She went to gain expertise in beauty, food and nutrition and skin care to Germany, UK and France.
Vandana Luthra is an Indian entrepreneur and the founder of VLCC health care Ltd, a beauty and wellness conglomerate represented in Asia, the GCC and Africa. She is also the chairperson of the Beauty and Wellness Sector Skill council, an initiative that provides training under the Pradhan Mantru Kaushal Vikas Yojana Scheme.




Luthra actively helps the underprivileged and the physically challenged by providing them scholarships for free education. She is a patron of the Amar Jyoti Charitable Trust, which pioneered the concept of educating children with and without disability in equal number from nursery to class 8th. The trust now has over 800 in children in it two schools
Awards and Recognition
• She has received a host of awards for excellence and entrepreneurship over the years including the Padma Shri in
2013 for her contribution to trade and industry.
• The Asian Business leaders Forum Trailblazer Award in 2012
• The Enterprise Asia Women Entrepreneurs of the year award in 2010.
Publications
• Vandana Luthra (2011). Complete Fitness Programme. Sangamon Books. P. 152. ISBN 978 8125906919
• Vandana Luthra (2013). A Good Life. HarperCollins India. P. 240. ISBN 978 9351160113.
References
https://www.vlccwellness.com/India/