Indian women have broken all the barriers in each field, whether it is entrepreneurship, fitness trainer, athletics. Today woman from all over the world are successful in every field and are equal to men in every field.




We will know about the topmost Indian Women Athletes who have made country proud from their achievements:
• ADITI ASHOK
Born on 29th March 1998 in the city of Bangalore, Aditi is an Indian professional golfer. She started playing golf at a very early age of 5 years. She expressed her interest of playing golf to her father Ashok Gudlamani, who took her to Karnataka Golf Association, since there were only three golf courses in Bangalore.
Aditi is the youngest winner of a Q School for an International tour and the first Indian to win the Lalla Aicha Tour School.
Achievements
1. She won USHA Delhi Ladies, USHA Army Championship, All India Junior in 2011.
2. In 2013, she won Asian Pacific Junior Championship.
3. Hero Women's Indian Open, Qatar Ladies Open in 2016.
4. In 2017, she gained a LPGA Tour card via LPGA Final Qualifying Tournament.
5. She made 17 cuts at 24 events, with two top-10 finishes in 2018.
6. She ended the year 2019 with back to back second place finishes on the ladies European Tour.




In 2018, Aditi gives her best performance of career in an LPGA Major Championship in the Evian Championship, held in France.
• VINESH PHOGAT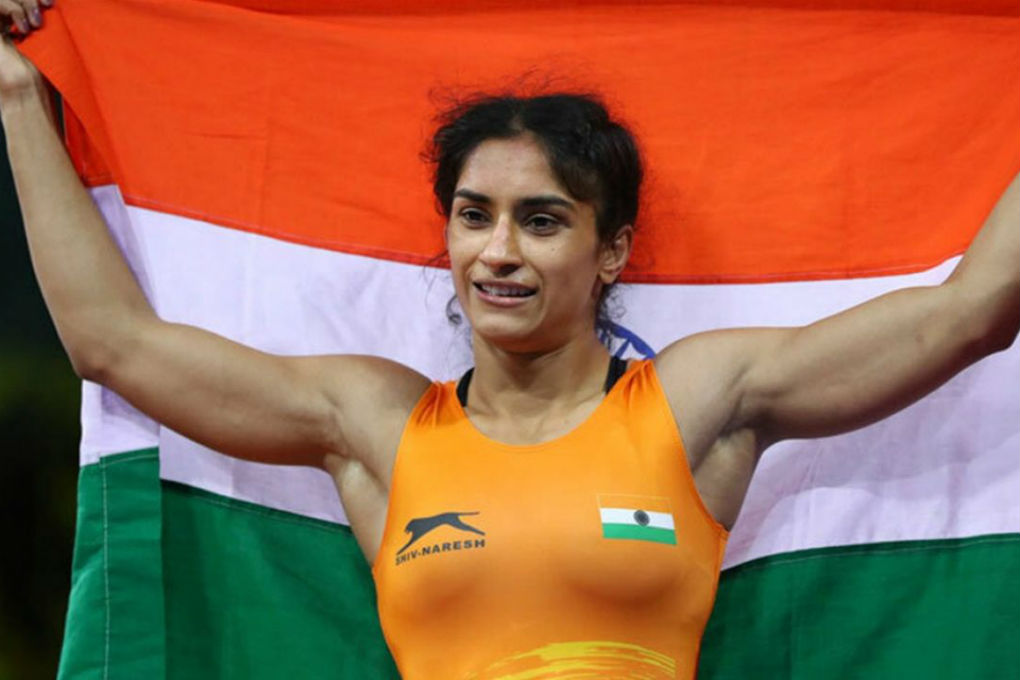 Born on 25th August 1994, Vinesh is the daughter of wrestler Mahavir Singh Phogat. Vinesh is cousin of wrestlers Geeta Phogat and Babita Kumari, who are international wrestlers and Commonwealth Games medallists too.
Vinesh is the wife of her fellow wrestler Somvir Rathee, who is two times gold medallist in national championship.
Achievements
1. Vinesh won Bronze medal on the women's freestyle 52 kg category in 2013.
2. In 2013, she won Silver medal in women's freestyle 51 kg category.
3. She won Gold medal in 2014, in the women's freestyle 48 kg category at Commonwealth Games in Glasgow.
4. In 2018, Commonwealth Games in Gold Coast, Vinesh won gold medal in women's 50 kg freestyle wrestling.
5. In 2019, she defeated Ekaterina Poleshchuk of Russia, and won gold medal in Yasar Dogu International.
6. In 2019, Vinesh became the first Indian Wrestler to qualify for the Tokyo Olympics 2020 by virtue of her top six finish.
7. Latest, in 2020 January, Vinesh won gold medal in Rome Ranking Series.
Honors
Vinesh is the Arjuna Award Winner in 2016.In 2018, she is nominated for Padma Shri by the Sports Authority of India.
• DUTEE CHAND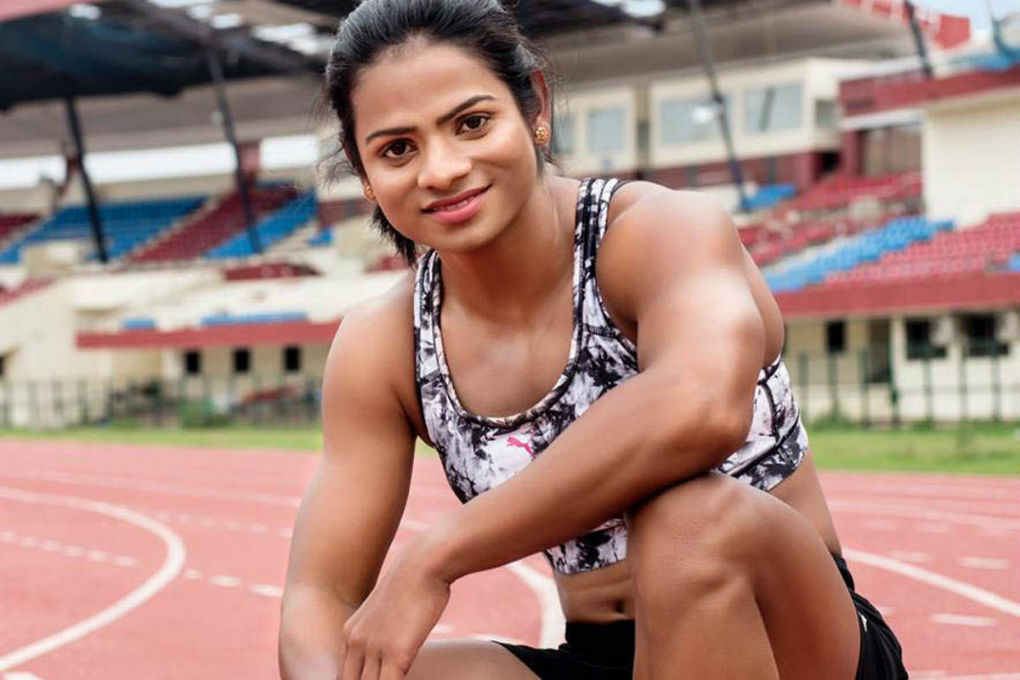 Born on 3rd February 1996, in Odisha, Dutee is daughter of Chakradhar Chand and Akhuji Chand. She belongs to BPL weaver family.




Dutee is employed as an executive officer in the state of PSU the Odisha Mining Corporation Ltd. In 2019, she firstly openly mentioned that she is in a same-sex Relationship. Due to this, Dutee faced a severe backlash from her family.
Achievements
1. In 2013, Dutee won Bronze medal in 200 m race, which was held by Asian Athletic Championships in Pune, India. She completed the race in just 23.811 sec.
2. In 2014, she won gold medal for 200 m race, which she completed in just 23.74 sec. This competition was held by Asian Junior Athletics Championship in Taipei, Taiwan.
3. In 2017, she got bronze medal for 100 m race, which she completed in 11.52 sec. It was held in Bhubaneswar, India, by Asian Athletics Championships.She got bronze for 4×100 m relay, in the same year.
4. In 2018, she got silver medal for 100 m and 200 m race respectively, which was held by Asian Games, in Jakarta, Indonesia.
5. In 2019, she won gold medal, for 100 m race, by XXX Summer Universiade, in Naples, Italy.
6. She got Rs.3 crore, from the Government of Orissa for winning the silver medals at the 2018 Asian Games.
• HEENA SIDHU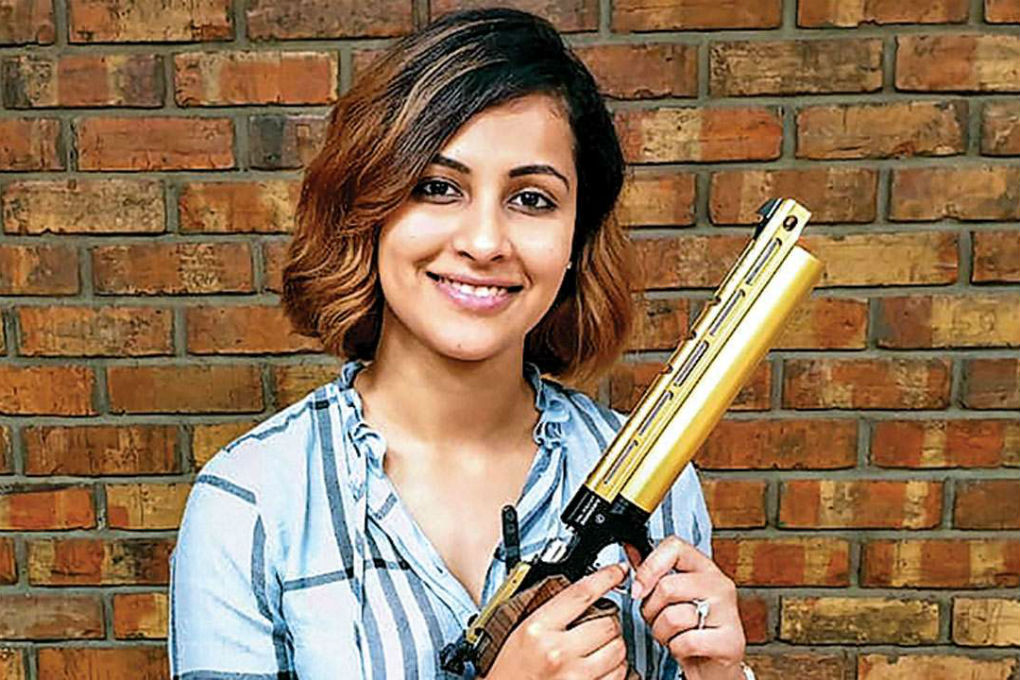 Born on 28th August 1989, Heena is daughter of a national sports shooter, who herself is an Indian Sport Shooter.
Heena received a Bachelor of Dental Surgeon. She resides in Goregaon and married to Ronak Pandit on 7th February 2013, who is also a pistol shooter.
Achievements
1. She won a silver medal in 2009, at the ISSF world cup in Beijing.
2. She was a member of the Indian team to the 2012 Summer Olympics in London.
3. Heena won gold medal at the ISSF World Cup Finals in Munich, Germany, in 2013.
4. The Commonwealth shooting Championships in Brisbane, in 2017, Heena won gold medal in women's 10-meter air pistol event.
5. On 28th August 2014, Heena was conferred the Arjuna Award.




So, ladies this is the list of those females, who have broken all the stereotypes thoughts of people, regarding women.One should proud of all these Women.