Indian women are breaking down societal barriers and have become pioneers across industries. The finance sector hasn't been left untouched by this wave either.




Women have started proving their mettle in various sectors, including finance. Let's look at some of the women who have spearheaded the much-needed change in the landscape of the world of financial and investment planning.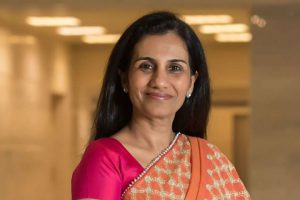 Kochhar was born in Jodhpur, Rajasthan in a Hindu Sindhi family on 17th November 1961. She is the former MD and chief executive of ICICI Bank. Her efforts have revolutionized retail banking and mobile banking in the country. Having worked with ICICI Bank for three decades, she used all her experience to admirably steer the country's second largest bank during the 2008 financial crisis.
Recognition
• ICICI bank won the best retail bank in India in 2001, 2003, 2004 and 2005 by the Asian banker under the leadership of Kochhar.
• Excellence in retail banking award in 2002
• Businesswomen of the year 2005, by The Economic Times
• In 2011, she was awarded the ABLF Woman of power award (India) at the Asian Business Leadership Forum Awards
• In 2015, she ranked first in the fortune list of 100 most powerful women in Asia Pacific.
• In 2017, Kocchar was featured in Business World Magazines BW's most influential women list as an evergreen woman leader.
• In 2017, she was ranked 5th in fortune list of Most powerful women in business outside the U.S.
References
http://www.forbesindia.com/article/special/chanda-kochhar-a-chapter-ends-at-icici/51479/1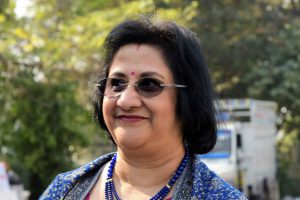 Arundhati was born in a Bengali family in the city of Kolkata. She is a retired Indian Banker and former Chairman of the State Bank of India. Her exemplary work straddling several decades ultimately paid off when she became the first and the youngest female chairperson of SBI in 2013.
She has taken up various initiatives for women since she took charge o India's largest bank. She started an internal blog for female employees where they can share their problems and suggestions.
Recognition
• In 2016, she was named the 25yh most powerful woman in the world by Forbes
• In 2016, she was ranked among the FP Top 100 Global Thinkers by Foreign policy magazine
• In 2017, India Today magazine ranked her at 19th in India's 50 most powerful people of 2017 list.
• In 2018, she was named Business Leader of the Year at the Asian Award.
• Arundhati has joined as additional director, independent director of Reliance Industries for five years commencing October 17, 2018
Reference
http://www.forbesindia.com/article/special/sbis-bhattacharya-bats-for-the-govt-supports-big-reform-moves/48355/1
Born in 1957, Naina is an Indian banker, Chartered Accountant and business executive. She was formerly a Group General Manager and the country head of HSBC India. She is also a former President of the Federation Indian Chambers of Commerce and Industry (FICCI).
She was the first Indian woman to graduate from Harvard Business School as an MBA.




Awards
• She has secured the distinguished Padma Shri award for her contribution in the area of trade and industry.
• She also received ALL Ladies League's Delhi women of the Decade achievers award 2013 for Excellence in Banking.
References
http://www.forbesindia.com/article/recliner/the-ambition-and-triumphs-of-naina-lal-kidwai/45161/1
Usha is the first MD at Life Insurance Corporation of India, India's biggest life insurance company. She is the daughter of Lakshman Das Mittal, founder of Sonalika group.
Liv's market share rose from 70% to 71% despite fierce competition, and its claim settlement ratio stood at an impressive 99.6%. She is also in charge of the – Mission Office for Digital India-which rolled out products like UPI-enabled payments and Jeevan Pramaan, a biometric initiative to enable hassle-free annuity payments.
Career
Earlier she has also handed LIC Housing Finance which is a subsidiary of LIC. She played an important role in turnaround of this company by raising $29.85 million through the global depository receipts in 2004. She segregated marketing and underwriting divisions and introduced risk-based pricing. She is one of the directors of Axis Bank.
References
https://www.forbes.com/pictures/fdgk45hmgg/usha-sangwan-56-india/#7944f77267b5