Its surprising to see that these Elite Females have also been subjected to humiliation and abuse despite they crowning and international prestige that the beget.
Priyanka Chopra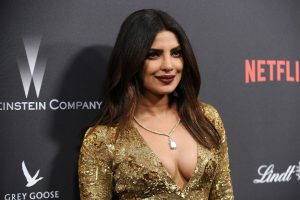 PC needs no introduction. He is not just a bollywood star, but a hollywood celebrate with quite a list of web series under her belt now. Her success is known to all but her story of been harassed and racial humiliation is not known to all.



Priyanka Chopra, was once a victim of racism in US. In a recent interview with the Wall Street Journal, Priyanka revealed that she had faced racism during her school days in America that had made her come back to India. She was called 'Brownie' which also became a reason for her to quit school. She was been consistently told to go back to her country in her school. Not only this, the Desi girl was also called 'Kali' by her own relatives though that was just a joke. These things deeply affected PC but she didn't give up and went on to become one of the biggest stars across the globe.
Jamie Herrell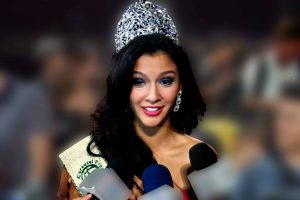 Jamie Herrell, a Filipino beauty, actor, model who won the Miss Filipno Easrth 2014 and Miss Earht 2014, had to face a round of discrimination on the basis of racism which ultimately gave up on the Los Angeles Fashion Week. Jamie was crowned Miss Earth 2014 after competing with 84 contestants from all around the globe. When the ladies arrived to be a part of the fashion show by the famous Lebanese fashion designer Elie Madi at The MacArthur, things turned bitter. The Filipino models was abruptly insulted and asked to leave the backstage by the staff of Art Hearts, who were organizers of the event.
Angelina Flor Pua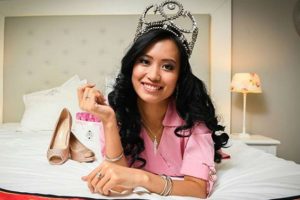 Angelina represented Belgium in the Miss world 2018 contest. Known as Miss Belgium 2018, Angelina Flor Pua was subjected to racial abuse soon after she was crowned the main title holder. Many expressed regret, when she was crowned the new Miss Belgium last January 13, beating 29 other women much intelligent and gorgeous from all over the world. Although most of the comments were critical of her there were quite a few positive comments. When she was asked if she has experienced the racism she's been getting now growing up in Belgian, she said, "Never." The stunning lady revealed that she was always accepted by people at work, school and every other place. This show her courage to keep looking at the brighter side of life and a merrier approach very much like the Belgium culture.
Khadija Ben Hamou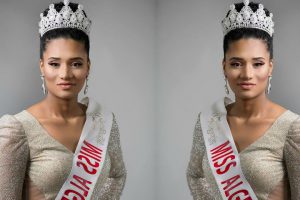 Khadija Ben Hamou etched her name in history when she defeated 16 other women to be crowned the first ever black beauty queen. The gorgeous beauty queen's win elicited mixed response on social media with majority of them churning out racial comments at the new pageant winner. A number of them made fun about her looks claiming she was not beautiful enough to be their representative. However, plenty of users were quick to praise the diversity of this year's competition and jump to Khadija's defense, congratulating her.



Ariana Miyamoto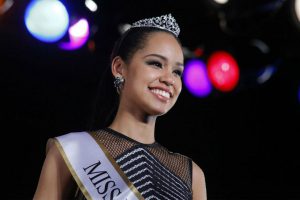 The gorgeos Miss Japan Ariana Miyamoto faced severe backlash after winning the title as people claiimed that she was not Japanese enough. The 21-year-old, who was born and raised in Japan and whose first language is of course Japanese, entered the Miss Universe beauty contest after a mixed-race friend committed suicide. Miyamoto, who has a Japanese mother and black American father, then copped abuse for being a "haafu" – a word referring to half-Japanese people – and therefore not worthy of winning. Miyamoto was bullied as a child for her appearance and has named Mariah Carey and model Naomi Campbell as role models as they also overcame "racial hurdles".
Carmen Ponder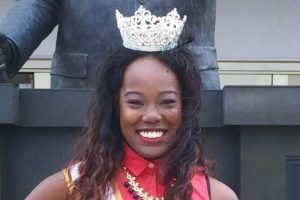 The winner of Miss Black Texas 2016 Carmen Ponder found herself on the wrong side of the law when she was harassed, unlawfully arrested, and detained by a North Texas police chief. That is not all, she was also called a "black b*tch." Carmen Ponder, a graduate of Texas A&M University, was on her way to Walmart when she encountered a black truck driving erratically in front of her. The pageant winner revealed that she decided to pass the vehicle to avoid potential danger because she believed the driver to be drunk.
Rachel Malonson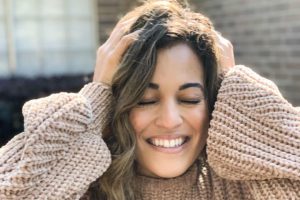 Rachael Malonson, a biracial beauty queen, who was crowned 'Miss Black University of Texas' on Sunday has taken the internet by storm. No, not because of the glorious win but for racial remarks. Rachael received harsh criticism from people who questioned whether she is african american due to her light skin tone. Malonson, who has a black father and a white mother, said that she was taken off guard by the criticism and said, "I didn't realize that even after I received the title I would still have to explain myself that there was still ignorant people out there who are asking me to prove myself. Just because I have straight hair and olive skin tone doesn't mean I am not black. I don't have to look a certain way to be black."



The list of discrimination and racism will go on…. and the fact that women are on top on this list is all together a more grieve concern. With Barack Obama having being the first Black President of American, the mindset toward racism seems to be diminishing, however slowly though.