Many people have the misconception that only men have the capability to stay fit and healthy as they are stronger than women. But it's high time our society needs to give stereotypes that women can't equal men. Women are equally capable of crossing horizons when it comes building strength.




From trainers to fitness entrepreneurs to authors, these stylish and fit women are changing the fitness world inspiring many as they go along. If you are looking for a fitness motivation you are at the right place. Every women listed here has proved herself as an industry leader in one or more of the areas of health, nutrition, training or bodybuilding.
• SUCHETA PAL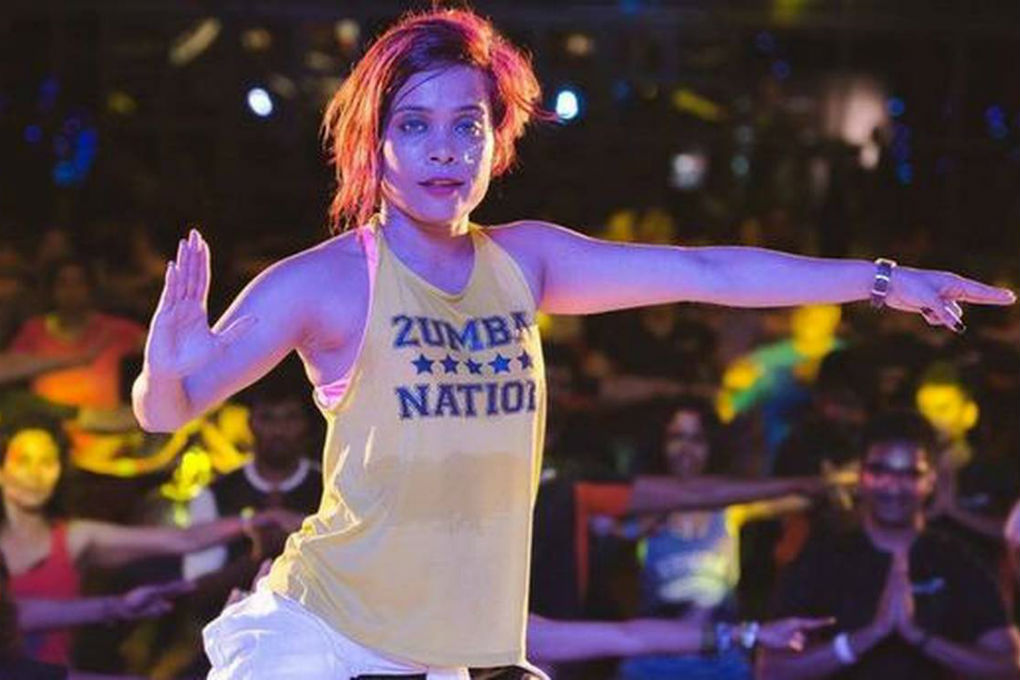 Grown up in Ranchi, Sucheta Pal's journey has been a roller coaster ride. She was aware of how the Social status of her parents was defined by the education of their children. She has a Bachelor's degree in Electrical and Electronics engineering. She did an IT job, she at the age of 25, she quit it, rolled up her sleeves and get herself enrolled into a professional dance school in Mumbai.
"With six hours of grueling dance training and three part time jobs- transcribing cassettes, working late nights at Dharavai overlooking karigars for a fashion house and draping sarees. And travelling on buses and changing locals at Dadar station to reach Dombivali or Dahi sar Municipal schools to sell books by an NGO for a five percent commission-the ego was buried 10 feet under the ground, and it never resurfaced ever again," she says in her early days in Mumbai.
In 2010, Sucheta got her license and taught as licensed instructor in the US till 2012, when things changed drastically. She got in touch with the CEO of Zumba, Alberto. She dot a call from him to audition in Mumbai with creator Beto Perez and after a month there, she was given the role of a Zumba Education Specialist, tasked with the prelaunch of the largest branded workout Zumba in India in 2012.
Sucheta is country's first Zumba Education Specialist (ZES) after being awarded by Zumba Miami as a brand ambassador in 2016.
" Show courage for the self! Lose a few battles to win the war. Have the courage to fall, and develop the determination to pick yourself up to win that battle of life."- Sucheta Pal.
• Yasmin Karachiwala
Born on 4th July 1970 in USA, Yasmin Karachiwala is the daughter of Fakhruddin Qureishi.Yasmin done her schooling from Saint Agnes High School, Saint Paul, Minnesota, USA. Her home town is Mumbai, India. After her schooling she moved towards Mumbai. She is a graduate from St. Xavier's College, Mumbai, India. She is married to Minhaz Karachiwala on 5th December 1993. She has two sons and a daughter.




Yasmin Karachiwala is a personal fitness trainer for Bollywood and sports celebrities. At the age of 18, her friend encouraged her to join gym. She was shy to join it, but she join and she was the worst student. But her hard work made her the best student. Once , Yasmin instructor asked her to take his seat as a trainer, this changed her life forever. Later, she moved to USA to pursue her career as fitness trainer, and earned fitness trainer certification from the 'American Council on Exercise' (ACE).
She is the owner of " Body Image" and has written a famous book "Sculpt & Shape". She has branches in other countries like Dhaka, America etc. She was the first BASI Pilates instructor in India in 2006.
She had a number of celebrities clients including Katrina Kaif, Malaika Arora, Deepika Padukone, Alia Bhatt, Kriti Sanon, Kareena Kapoor, Karan Johar and also sports celebrities such as Zaheer Khan.In 2013, she won 'Best Fitness Instructor' award at Vogue Fashion Awards.
Instagram: https://www.instagram.com/yasminkarachiwala/
• Pooja Makhija
Born in Mumbai, Maharashtra, Pooja Makhija is very known for her TV show, The Pooja Makhija Show on the Food TV Channel. She had done her schooling from Maneckji Cooper Education Trust School, Mumnbai, India and her college from SNDT Women's University, Mumbai, India.
She is married to Ravi Makhija and is mother of one son and two daughters.Pooja is a consulting nutritionist and clinical dietitian. She provide solutions for metabolic disorders like diabetes, thyroid, hypertension and heart diseases. She write her first book titled 'Eat Delete'.
She is a diet expert of several Bollywood celebrities like Isha Koppikar, Raveena Tandon, Neetu Singh etc. Apart from Hollywood celebrities, she has over 10000 clients including professional, housewives, CEOs and models.Pooja is one of those people who does not believe in starving and advised people to eat what they want but in right quantity. She is popular because of practical and sustainable diet tips.
"If you starve yourself, you cannot be thin. If you don't eat the right food at the right time, you will end up eating the wrong food at the wrong time. That's called instinct for survival."
• Namrata Purohit
Born on 24th August 1993 in Mumbai, India. She is the daughter of Samir Purohit who is a celebrity fitness expert and co-founder of The Pilates Studio. Namrata completed her Major in Economics at Jai Hind College and her Master's of Science in Sports Management at Loughborough University.




At the age of 16, she fell from a horse and undergo knee surgery. After surgery, her father advice her to start practicing Pilates. She then went on to study course on Pilates from Lindsay G. Merrithew.She become the youngest certified Stott Pilates instructor in the world at the age of 16 and is also certified Barre instructor.
At 21, she launched her first book, titled The Lazy Girl's Guide To Being Fit, published by Penguin Random House.
She was the official partner to Femina Miss India Organization(since 2011) and official Fitness Partner to Miss Diva (2013-2014).
Namrata along with her father, were official Pilates coaches to the 2014 Mumbai City FC Team. She has trained personalities like Kangana Ranaut, Jacqueline Fernandez, Varun Dhawan, Arjun Kapoor, Aditya Roy Kapoor, Nargis Fakhri, Kareena Kapoor and many more.
Instagram: https://www.instagram.com/namratapurohit/