From women being kept away from education to having some revolutionary women in the educational sector in India, we have come a long way!
'When girls are educated, the country become stronger and more prosperous'- Michelle Obama




Women's Day is celebrated across the world to honour the indomitable spirit of womanhood. The contribution of women in the areas of technology, politics, human welfare and most importantly, education has been phenomenal.
Though India still has to go a long way to achieve 100% literacy for women, the immense contribution of these women in the education field cannot be forgotten.
Here are some of the most influential female educators: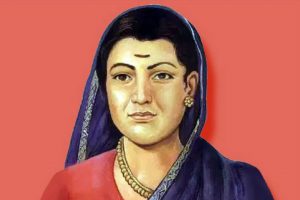 Savitribai Phule was born on 3 January 1831, in a village of Naigaon in Satara District, Maharashtra. She was the eldest daughter of her parents. At the age of 10, she was married to Jyotirao Phule. Both had no children of their own, but they adopted Yashawantrao, a son born to a Brahmin widow.
At the time of her marriage, she had not been educated because Brahmins forbade it for people of her low caste and gender. Her husband educated her at their home. After completing her primary education with her husband, her further education was responsibility of Jyotirao's friends . She was also enrolled in two teacher's training programs.
Savitribai Phule was an Indian social reformer, educationalist and poet from Maharastra. She is regarded as the first female teacher of India. Along with her husband, she played an important role in improving women's right in India.
Both husband and wife founded the first Indian girl's school in Pune at Bhide was in 1848. She worked to abolish the discrimination and unfair treatment of people based on caste and gender. She is regarded as an important figure of the social reform movement in Maharashtra.




Together with her husband, she taught children from different castes and opened a total of 18 schools. The couple also opened a care centre called Balhatya Pratibandhak Griha, for pregnant rape victims and helped deliver and save their children.
Legacy
• Pune city corporation created a memorial for her in 1983.
• On 10 March 1998, a stamp was released by India Post in honour of Phule.
• In 2015, the University of Pune was renamed as Savitribai Phule Pune University in her honour.
• On 3 January 2017, the search engine Google marked the 188th anniversary of the birth of Savitribai Phule with a
Google doodle.
• A Kannada biopic movie was made about Phule in 2018.
• In 2030 the Indian Prime Minister paid Tribute to her contribution on her birthday.
References
• "Work Done By Savitrubai Phule, The First Indian Woman Teacher" Indore (M.P.), India. 22 January 2020.
• "Google doodle pays tribute to social reformer Savitribai Phule". The Hindu. 3 January 2017.
At 83, when most people retire into oblivion, Vimla Kaul still goes to school daily to teach underprivileged children of her school-cum-learning centre, and as a student to learn, laugh and live every moment to the fullest.
Vimla Kaul has been a teacher almost all her life. When she retired 20 years ago she refuse to enjoy the life of retiree and instead, along with her husband, founded a school for the suggestion, she decided to teach the children from the slums.
She established a school named Guldasta in 1993 in a municipality park in delhi. 2 years ago it was upgraded to a 4 room tenement, after an NGO adopted the school. Students here are taught English, Maths, EVS, Comoutets and extra-curricular activities like Yoga, dance and drill. There is an entrance exam that happens to assess the students before sending them to the next class.
Vimla Kaul carried on her struggle in spite of almost no support or encouragement from the society. But in the end there are happy stories where her students are earning a living as a mechanic, waiter or as a computer graduate. Vimla is happy she can give the kids a childhood that they deserves.
Awards
Look Sabha TV did a feature on her and her work, which caused funds and awards to flow in. One of these many awards was the Real hero of CNN-IBN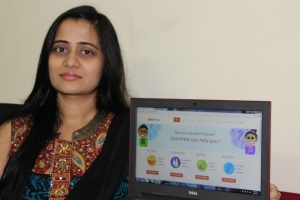 Roshni was born in a Bengali middle class family. She is one of the lucky girls to possess parents with ever encouraging attitude in all her venture to contribute at least a delta X service to the society. She did M.Sc from Delhi University and got places in Wipro Technologies and she served there for three years. Later she got opportunity to work for Hewlett Packard as senior Quality Analyst for 3 years. By 2014 she decided to pursue her passion for teaching and resigned to be a mentor for thousands of students online through You Tube Videos in her channel examfear.com
Roshni was a most sought of teacher for her friends in school to get doubts clarified. She also wanted to improvise on existing teaching methods that are either of poor quality or unaffordable to the mass population of the nation. Quality with affordability prompted her to float her venture www.examfear.com quitting lucrative corporate jobs.
Roshni throughout her career believed in the quote "Work Hard In Silence and Let Success Make the Noise."
In 2011, Roshni began uploading her teaching videos on YouTube. Her teaching methods are simple. She explains the concept of Physics, Chemistry, Maths and Biology using examples from daily life. She uses pictorial and animations to simplify things.




With over 4000 videos already uploaded and 75000 subscribers, Roshni has bigger plans. She want to translate these videos into regional languages for students in remote locations who are less comfortable with English.
Roshni's message to parents: "Education is continuous learning. It should never be exam oriented, rather should be learning oriented. Fear of exams should not take away the fun of learning. Why Fear, when ExamFear is here? Enjoy learning!".
References
https://www.youtube.com/user/ExamfearVideos.