Winters can wreak havoc on skin, making it dry, dull ,patchy and dull. Without immediate care, dry skin can lead to cracking and bleeding and harsh winter wind makes the problem worse. To reduce chopping, redness, itching and keep skin more healthy and comfortable this season, try these tips:




1.USE MOISTURIZER ACCORDING TO YOUR SKIN
For oily or acne prone skin use salicylic gel or benzoyl peroxide works great. For dry mature skin, use either a moisturizing glycolic or milky cleanser. For skin with brown spots or melasma, use a brightening wash such as alpha hydroxy acid cleanser.
2.DRINK THE RIGHT LIQUIDS
We tend to take less water in winters. But out skin need hydration inside out. A little warm lemon water is very beneficial as is hydrate the skin also drinking green juices with lot of veggies in it, transform skin in some days.
3.REPLENISH SKIN OVERNIGHT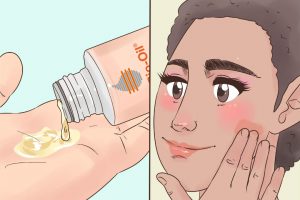 During night skin is at it's most susceptible to the efficacy of skin, so it's a great opportunity to load it with nourishment. Face oil, almond oil or coconut oil are suggested best to apply before bed as this allow oil to nourish and replenish the skin.
4.REMOVE DULLNESS WITH REGULAR EXFOLIATION
We often forget to help the skin slough off dead cells in winter. Adding exfoliation to working regime will remove dullness and flaking caused by dead skin. For best result, use an in- shower tool for deep pores exfoliation. These tools can be used on wet or dry skins. It helps to improve skin tone and softness, revealing beautiful glowing skin.
5.PROTECT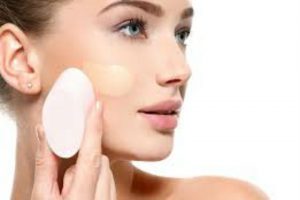 Winters sun can be as damaging as summers sun. Get use to wear gloves and scarves to protect skin and also apply a safe option like zinc oxide or titanium dioxide to exposed area.
6.KEEP ACTIVE TO BOOST NATURAL RADIANCE
One of the reason we look and feel better in summer is we spend more time outsides. While hibernating under blanket is tempting others cold days, staying active will help boost circulation, keep your pulse rate up and your glow intact. Try to commit to 30minutes of walking three or four days a week for Natural radiance.




7.HOMEMADE FACE MASKS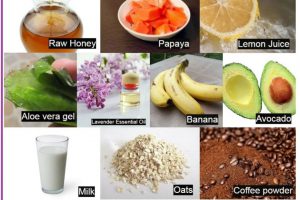 Homemade face MASKS are mild on skin and free from chemicals. They are much cheaper than the one available at the market. Face mask can be used once or twice the week depending on the sensitivity of the skin. Some of the homemade masks are:
• Oatmeal Face mask
• Avocado face mask
• Banana face mask
• Aloe vera face mask
• Coffee face mask
• Papaya face mask
• Yogurt face mask
Besides taking care of skin make sure to maintain a healthy lifestyle by proper eating, drinking and sleeping habits and also maintain the cleanliness.