India is a conservative country, where women's safety is often a massive concern. Many women aren't allowed to or are afraid to leave their own homes, and the very idea of solo travellers is ludicrous in Indian society.




But there are a number of amazing solo travel groups in India for females and by females. These groups provide cheap travel packages and help you interact you with a number of other solo female travellers.
There are different travel companies offering customised women only travel, which surely enriches your whole travel experience:
1. WOMEN ON CLOUDS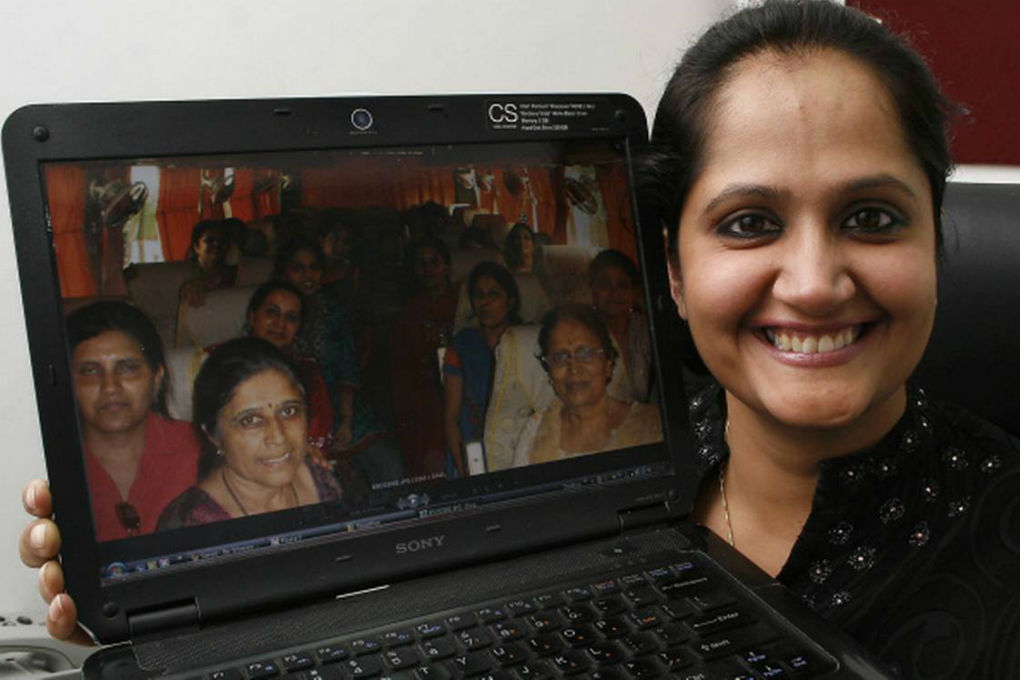 Women on Clouds is a Delhi-based travel agency, which was started in 2008 by Shireen Mehra. She is committed toward helping women to have the best time of their lives.
In an interview Shireen informed that, "Social media works best for us. We have a Facebook page and have some 55,000 fans. We post our trips on Facebook and those interested sign up. We also send our regular mailers to update them about our forthcoming trips. Women who have travelled with is have come back with their other friends."
Women from diverse backgrounds travel with us. We have housewives, elderly women and professionals, we never differentiate them in basics of their profession. We even have mom-daughter pairs travelling with us.




With many women choosing to remain single or marrying late or even for women who are married but their families are not interested in a particular holiday or their husbands are busy, our network offers them everything they are looking for.
The pull factor could also be freedom, stress-busting exercise, an ego boost, self development, education-cum-fun, me time, making new friends and rediscovering yourself, or just shopping.Their group size is not more than 12-14, which make the experience an intimate one.
Safety is topmost priority on all trips. Female coordinators stays with the group from start to end. They have arranged point to point travel, so that women are never alone. So, safety is something that are extra cautions about.
2. WOW CLUB
Sumitra Senapaty is a women's travel expert and the founder of WOW Club. During her journey in 2005 summer, Sumitra realised that not all women have the confidence and the knowledge to travel by themselves. So, she decided to out her energy and passion together to start a Club that would encourage women to travel solo, along with the security that group travel provides.
WOW Club takes pride in watching friendships that are formed within the community and being a part of it, no matter where the world it is.
With personal knowledge and contacts throughout the world, women on wanderlust founder, Sumitra Senapaty has personally taken care that WOW trips are high quality, curated, niche experiences. The WOW trips are known for being offbeat unusual and of course memorable.
Here are a few WOW experiences:
• A hands-on snorkelling class in the Maldives.
• Enjoying the Sufi Festival in Jodhpur.
• A meal with a family in Vietnam.
• Wine tasting in Bordeaux, France.
• Campaign under the stars in Ladakh.
• Dancing the Tango in Argentina.
• A joke to the Tiger's Nest, Bhutan.
A WOW Trip means fun, energy, rejuvenation and me times. It's something every woman must do.
3. BYOND TRAVEL
Byond Travel founded in 2014, is currently a leading player in building travel-specific content in the Virtual Reality space, allowing travellers to remotely experiencing a destination from the comfort of their own homes.
Byond Travel organizes and leads small-group travels for like-minded travellers in over 50 countries. India's leading platform for bringing together travellers from multiple interest groups and communities, our groups range from women-only travellers to yoga, self-drives to moms & kids, senior citizens and even spiritual healing groups. On request, Byond Travel also creates customized journeys for private groups.




Byond Travel designs working in close junction with local experts and tourism boards, both in India and internationally including those of Jordan, Taiwan, Peru, Thailand and more. They are the exclusive travel partners for the Festa de Diu, Asia's longest beach festival and the Times Women's drive, the world's largest overland women's rally.
4. F5Escapes
F5 Escapes for Women are a Bangalore based experiential travel company, with a focus to redefine the way women travel in India. They are 5 years old, with experience of organizing over 200 tours all across India. They have helped women of different nationalities, solo travellers and women groups travel to several exotic Indian destinations.




They mention that travel has to be an experience and believe in that by providing accommodation in comfortable homestay and eco-resorts, which brings in the local flavours as opposed to regular tourist hotels. They also do community initiatives by setting up a platform for talented rural and urban women where they can exhibit and sell their products.
They also have some great day trips from Bangalore.