Gone are the days when women end up their life within the four walls of the house. Today women are success in every field of life whether its is home or any profession. Like other fields, women are making success stories in the field of entrepreneurship. This list will surely inspire you with some great stories of married women achieve success in entrepreneurship.




1. Prerna Singh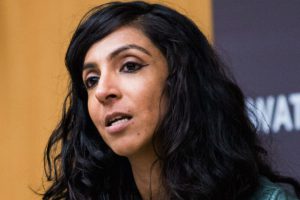 Prerna Singh is Mahatma Gandhi Associate Professor of Political Science and International Studies at Brown University. She completed her PhD and MA from the Department of Politics at Princeton University. Her researches focus on the improvement of well being, particularly it relates to the promotion of social welfare. Her researchers has won numerous number of prizes across the disciplines of Political Science and Sociology. Her book " How solidarity works for welfare: Sub-nationalism and Social Development in India" was awarded both the American Political Science Association for the best book published in politics and International religions.
2. Sairee Chahal
Sairee Chahal is the founder, CEO of Sheroes, a community platform for women offering support, resources, opportunity and interaction via Sheroes.com and the SHEROS.App. She had done her post graduation from IMT, Ghaziabad and began her job as journalist and now working for women empowerment. As a technology entrepreneur, Sairee has straddled the best of both worlds in her venture Newslink, Fleximoms and now as Sheros. Sheros globally formidable platform, changing the game for women and their aspiration. Over a million women have directly benefited under Sairees leadership. Sairee is a Devi award winner, apart from Femina achievers award, Cartier award.
3. Rekha Kakkar
Rekha Kakkar is a full time blogger at MY TASTY CURRY, in which she write about her knowledge on Food, travelling and Photography. Photography basically is an art of manipulating light to create beautiful visuals. Rekha is passionate about using light to tell stories by creating compelling visuals. She is Delhi based and a wife of Indian air soldier and work from her studio, travels as per the requirement. Her food won Best food and drink blog in India by Blogadda. Also, she won the best photographer of India for her blogs on MyTastyCurry.
4. Meena Ganesh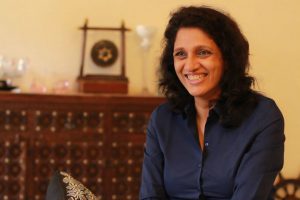 Meena Ganesh is currently the CEO and MD of Ported, which is the India's largest home healthcare company. She had done her education from IIM-C and then NIIT after which she worked for the Price water house coopers and Microsoft.